James Clarke Chace Memorial Speaker Series
Our Speaker Series features leading figures in international affairs discussing topical and timely issues of global concern. Events are typically held one Thursday evening per month. The James Clarke Chace Speaker Series is co-sponsored by
Foreign Affairs
magazine.
Upcoming Events
---
The Death of Expertise: A Conversation with Author Tom Nichols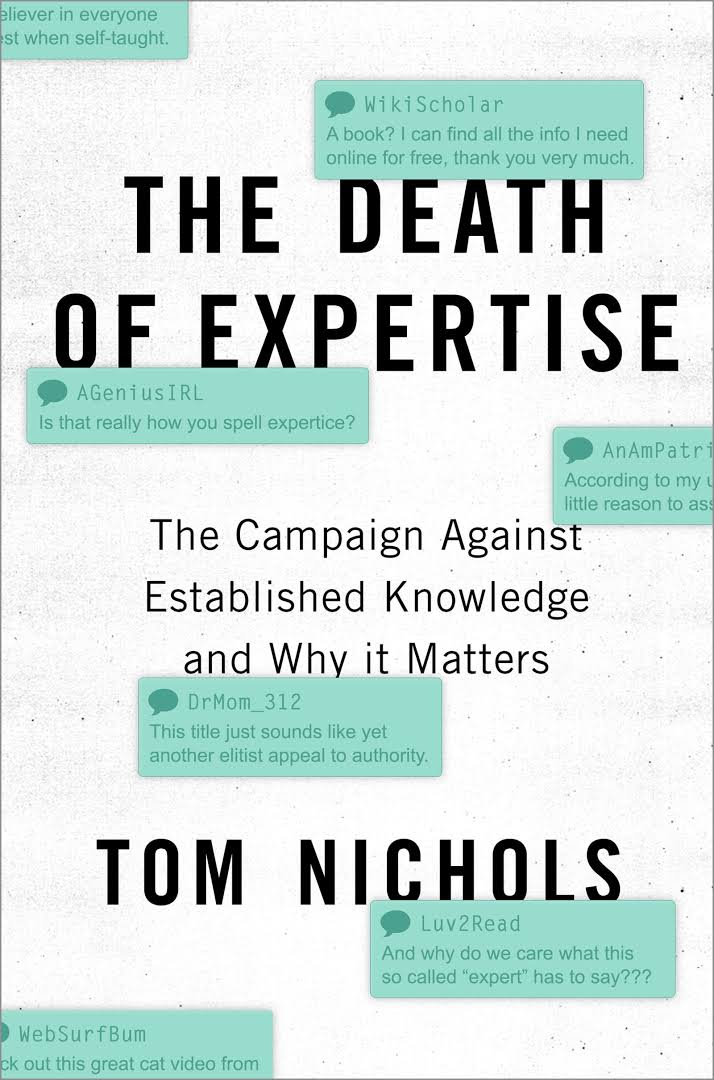 Thursday, June 29, 2017
6:00 pm – 8:00 pm
42 West 44th Street, New York, NY 10036
Tom Nichols of the Naval War College will discuss his new book, The Death of Expertise, which examines the campaign against established knowledge and why it matters. He will be in conversation with James Ketterer, Dean of International Studies at Bard College. People are now exposed to more information than ever before, provided both by technology and by increasing access to every level of education. These societal gains, however, have also helped fuel a surge in narcissistic and misguided intellectual egalitarianism that has crippled informed debates on any number of issues. Today, everyone knows everything: with only a quick trip through WebMD or Wikipedia, average citizens believe themselves to be on an equal intellectual footing with doctors and diplomats. All voices, even the most ridiculous, demand to be taken with equal seriousness, and any claim to the contrary is dismissed as undemocratic elitism.
This event is free and open to the public by
RSVP (click link)
. Reception to follow.
Speakers:
Thomas Nichols, Professor, US Naval War College
James Ketterer, Dean of International Studies, Bard College
Sponsoring Association Committee:
Cyrus Vance Center for International Justice
Co-Sponsoring Organization:
Bard College Globalization and International Affairs Program
This event is part of the James Clarke Chace Memorial Speaker Series, co-sponsored by
Foreign Affairs.
Contact:
Rachel Meyer
rmeyer@bard.edu
Archive of Past Events
2006
Thursday, December 14, 2006
Russia Rising: Eurasia, The United States and the European Union
---
Saturday, November 11, 2006
Latin America's New Left: Implications for Inter-American Relations
---
Thursday, October 12, 2006
Iran: Our Gravest Threat?
---
Thursday, September 14, 2006
Five Years Later: Are We Prepared?
---
Thursday, April 27, 2006
Water Wars
Bard Hall, 410 West 58th Street, NY, NY
---
Thursday, March 2, 2006
America and the World
Bard Hall, 410 West 58th Street, NY, NY
---
Thursday, February 23, 2006
Investigating Saddam Hussein: Lessons Learned from the Balkans
Bard Hall, 410 West 58th Street, NY, NY
---