James Clarke Chace Memorial Speaker Series

Our Speaker Series features leading figures in international affairs discussing topical and timely issues of global concern. Events are typically held one Thursday evening per month. The James Clarke Chace Speaker Series is co-sponsored by Foreign Affairs magazine. These events are free and open to the public by RSVP.
Upcoming Events
---

Coca-Cola Socialism: A Conversation with Radina Vučetić
Thursday, November 8, 2018
6:00 pm – 7:30 pm
Bard Globalization and International Affairs Program (BGIA) 108 W 39th St, New York, New York 10018
Chace Lecture Series
Radina Vučetić will discuss her exciting new book, "Coca-Cola Socialism," in conversation with Aleksandar Bošković.
After falling out with the Eastern bloc, Yugoslavia's leader Tito turned to the United States for support, but only in certain ways. In the political sphere the distance between the two countries was carefully maintained, yet in the realms of culture and consumption the Yugoslav regime was definitely much more receptive to the American model. "Coca-Cola Socialism" addresses the link between cultural diplomacy, culture, consumer society and politics. Radina Vučetić explores how the Party used American culture in order to promote its own values and what life in this socialist and capitalist hybrid system looked like for ordinary people who lived in a country with communist ideology in a capitalist wrapping. Her book offers a careful reevaluation of the limits of appropriating the American dream and questions both an uncritical celebration of Yugoslavia's openness and an exaggerated depiction of its authoritarianism.
Radina Vučetić is Associate Professor at the General Modern History Department of History at the University of Belgrade.
Aleksandar Bošković is Lecturer in Bosnian, Croatian & Serbian
Department of Slavic Languages, Columbia University.
This event is part of the James Chace lecture series and supported by Foreign Affairs.
Contact:
Julia Tinneny
jtinneny@bard.edu
Elections at Home and Abroad: Making Democracy Great (Again)?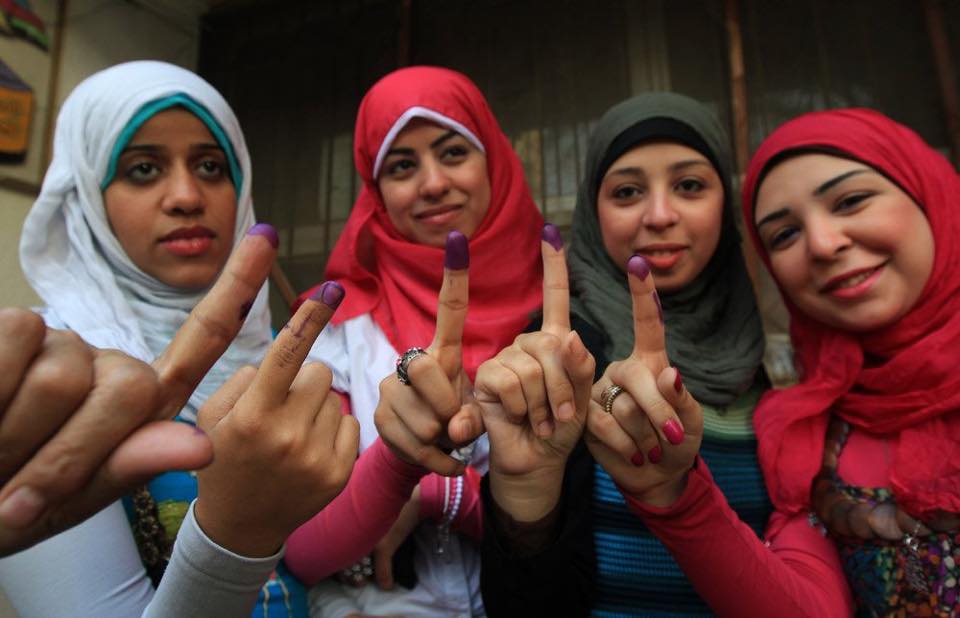 Thursday, December 6, 2018
6:00 pm – 8:00 pm
Cyrus R Vance Center for International Justice, 42 W. 44 St., New York, NY 10036
A James Clarke Chace Memorial Speaker Series Event
Rokey Suleman
, currently executive director of elections for Richland County in South Carolina, has worked overseas on elections in places including Egypt, Russia, Afghanistan, Montenegro, Macedonia, Georgia, and Nepal. In the United States he has overseen elections in the District of Columbia and other positions in Virginia and Ohio. Given his breadth of experience, he is in a unique position to understand the challenges and opportunities related to elections—and more broadly, for democracy—in a truly comparative way. He will discuss his many experiences and the lessons he has learned in conversation with Bard College Dean of International Studies
James Ketterer
, who has also worked on elections at home and abroad. This event is cosponsored and hosted by the Vance Center for International Justice and supported by
Foreign Affairs
magazine.
Click here to RSVP
.
Contact:
Julia Tinneny
jtinneny@bard.edu
Archive of Past Events
2002
Thursday, December 5, 2002
International Crime - Unraveling the Trail of Money
---
Thursday, November 7, 2002
The US as a Permanent World Policeman?
---
Thursday, October 3, 2002
The Humanitarian Trap
---
Tuesday, September 10, 2002
Two panels to mark the events of September 11, 2001
Campus Center, Multipurpose Room
---
Thursday, September 5, 2002
The Russia House - What's Up and Who's in Charge?
---