James Clarke Chace Memorial Speaker Series

Our Speaker Series features leading figures in international affairs discussing topical and timely issues of global concern. Events are typically held one Thursday evening per month. These events are free and open to the public by RSVP.
Upcoming Events
---
The Inevitable Weaponization of Space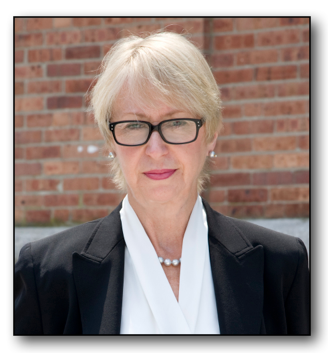 Thursday, December 5, 2019
6:00 pm – 7:30 pm
Bard Globalization & International Affairs Program 108 West 39th Street, Suite 1000-A, NY, NY
Space is both big business and a potential battleground. This year, as Elon Musk and Jeff Bezos made new strides with their space companies Space X and Blue Origin, India became the latest country to test an anti-satellite weapon. How should we think about space in terms of international relations and security? Can diplomacy constrain the weaponization of space, and what we will lose if it fails?
Dr. Joan Johnson-Freese, professor of National Security Affairs at the US Naval War College, will be in conversation with Dr. Giles Alston, to discuss the parallel trends of the privatization of space exploration and the overt weaponization of space.
Dr. Johnson-Freese previously served as Chair of the National Security Affairs Department from 2002-2010 and was on the faculty of the Asia Pacific Center for Security Studies, the Air War College, and the University of Central Florida. Dr. Alston is a Senior Analyst at Oxford Analytica and faculty member at BGIA.
This event is free and open to the public by RSVP
.
Contact:
Rachel Meyer
rmeyer@bard.edu
Archive of Past Events
2008
Thursday, December 18, 2008
The Great Inflation: The Impact on Globalization
---
Thursday, November 13, 2008
Russia
---
Thursday, October 23, 2008
Foreign Policy in Campaign 2008
116 E. 55th St. New York, NY
---
Thursday, October 16, 2008
War for Wealth
---
Thursday, October 2, 2008
Implications of Globalization
---
Monday, September 22, 2008
Global Issues and Values-Based Foreign Policy
---
Thursday, September 18, 2008
Leadership in International Affairs
---
Thursday, September 11, 2008
The Second World
---
Wednesday, April 16, 2008
Has Multiculturalism Failed?
---
Thursday, March 27, 2008
Pakistan: What Happens Now
---
Thursday, February 21, 2008
Venture Philanthropy: Can Social Investors Transform Nonprofits?
---
Thursday, January 31, 2008
Can the CIA Get it Right?
---