James Clarke Chace Memorial Speaker Series

Our Speaker Series features leading figures in international affairs discussing topical and timely issues of global concern. Events are typically held one Thursday evening per month. The James Clarke Chace Speaker Series is co-sponsored by Foreign Affairs magazine. These events are free and open to the public by RSVP.
Upcoming Events
---
The Debate over Religious Freedom and Female Genital Mutilation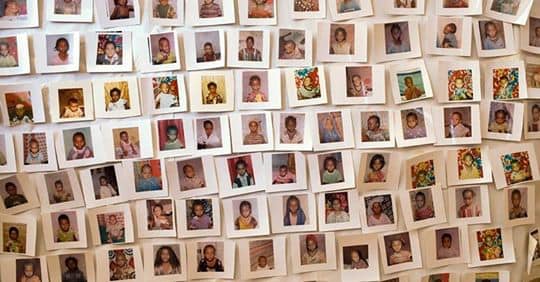 Thursday, May 2, 2019
6:00 pm – 8:00 pm
Bard Globalization & International Affairs Program 108 West 39th Street, Suite 1000-A, NY, NY
Maryum Saifee, career diplomat and fellow at the Council on Foreign Relations, will be in conversation with Faraz Sanei of Cardozo Law School about the practice of Female Genital Mutilation (FGM), legal implications and activism around the issue.
There have been several recent court cases involving FGM. A typical defense argument is that the practice of FGM is protected under religious freedom. The purpose of the discussion will be to gain a better understanding of FGM in the United States, how religious freedom relates to FGM, and transnational advocacy efforts to end the practice.
This is part of BGIA's James Chace Lecture series and is supported by Foreign Affairs magazine.
RSVP:
https://www.eventbrite.com/e/the-debate-over-religious-freedom-and-genital-mutilation-tickets-60065541652
Contact:
Archive of Past Events
2008
Thursday, December 18, 2008
The Great Inflation: The Impact on Globalization
---
Thursday, November 13, 2008
Russia
---
Thursday, October 23, 2008
Foreign Policy in Campaign 2008
116 E. 55th St. New York, NY
---
Thursday, October 16, 2008
War for Wealth
---
Thursday, October 2, 2008
Implications of Globalization
---
Monday, September 22, 2008
Global Issues and Values-Based Foreign Policy
---
Thursday, September 18, 2008
Leadership in International Affairs
---
Thursday, September 11, 2008
The Second World
---
Wednesday, April 16, 2008
Has Multiculturalism Failed?
---
Thursday, March 27, 2008
Pakistan: What Happens Now
---
Thursday, February 21, 2008
Venture Philanthropy: Can Social Investors Transform Nonprofits?
---
Thursday, January 31, 2008
Can the CIA Get it Right?
---